Be among the first to join the ALL NEW Inspired Living Wellness Circle!!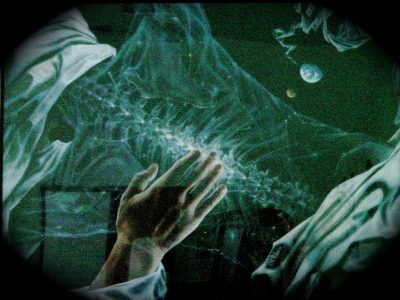 This is a group of Inspired Practice Members who wish to explore MORE ways to integrate health, healing, wellness, and reorganizational strategies even MORE in their everyday lives. This will be accomplished in private sessions with Dr Patty, ILWC workshops, Clear Days, Just Breathe! and discount pricing on all Awakening Magic Formulas.
For ALL the details AND TO REGISTER On-line
Our NEXT INSPIRED LIVING WELLNESS CIRCLE-up (exclusive workshop) is coming right up July 13 (to be confirmed by group consensus) and I want to make certain that YOU do not MISS out on the opportunity to partake in this exciting opportunity!!!
Our Circle-up Topic:  FREQUENCY!
THE UNUSUAL THERAPIST
FREQUENCY AND WATER
HOW FREQUENCY CHANGES DNA & DNA EXPRESSION
HOW TO UPGRADE YOUR FREQUENCY
THE 6 ENERGETIC INTELLIGENCES
FREQUENCY  ASSISTANCE FROM AMF TINCTURES
Every member will receive an extensive workbook AND have access to a COMPLETE recording of the circle-up!
The next circle-ups are tentatively scheduled for  September 14  & the last quarter of the year and will be confirmed with group consensus.  REMEMBER:  Members will have ACCESS TO A RECORDING of the complete Circle-up, even if you are not able to be with us in person.
Here's a look at everything that comes with YOUR 12 MONTH INSPIRED LIVING WELLNESS CIRCLE Membership:
ONE Special Event – choose from a CLEAR DAY ( a $275 value) , CLEAR AFTERNOON or JUST BREATHE! – SRI experience! ( $150 value)
50% off the REST OF THE SPECIAL events for THE NEXT 12 MONTHS!! up to $787 value:CLEAR DAY – June 29, Oct 26, TBD   CLEAR AFTERNOON: May 11, Nov 9
Just BREATHE!  April 13, August 10, TBD
EVERY one of your Awakening Magic Formula purchases will enjoy a 20% DISCOUNT for THE NEXT 12 MONTHS!! ( approximate $240 value, could be much more)
3  INSPIRED LIVING WELLNESS CIRCLE-ups (exclusive workshop)   ( a $450 value)
5 PRIVATE sessions with Dr Patty (1 Wisdom Update and 1 SRI, the rest  your choice) a $375 value
The total of this entire package would be $2127 ( or more) ala carte
AND is CURRENTLY available to YOU for:$990 (or $275 quarterly or $100 monthly)
JOIN TODAY and start saving on your AMF purchases, registering for events and scheduling your private sessions!!
I am sooo excited to see who joins in this INCREDIBLE OPPORTUNITY!! Feel free to ask me questions if you need clarification on anything! Register in person or on-line