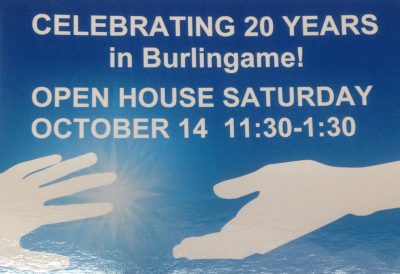 YOU ARE INVITED!
SATURDAY OCTOBER 14!!! WE OFFICIALLY CELEBRATE THE 20TH ANNIVERSARY OF Dr PATTY & PENINSULA NETWORK CHIROPRACTIC!!
Join us for an Open House from 11:30 until 1:30.
You'll enjoy community, light refreshments, inspiration and raffle prizes.
At 12:45 there will be a very special brief presentation by
Dr Patty, "Awakening Magic Healing".  You will be amazed and INSPIRED BY THESE REAL-LIFE STORIES OF TRANSFORMATION AND HEALING WITNESSED HERE.
We will conclude the day with an amazing raffle of great prizes INCLUDING THE GRAND PRIZE ~ A  CLEAR DAY RETREAT! (a $275 value)
YOU ARE WELCOME TO BRING YOUR FAMILY, FRIENDS, NEIGHBORS AND CO-WORKERS.
ALL 1ST TIME GUESTS  WILL BE OFFERED A TRULY AMAZING ONE-TIME special on their initial intro package.
EVERYONE that comes gets a free raffle ticket.  You will also receive an extra raffle ticket for each guest that attends.
Hope to see you here!
MUCH GRATITUDE,
Dr Patty
RSVP
https://www.eventbrite.com/e/20th-anniversary-open-house-tickets-38241774176